Just Released-
Revised editions of our most popular programs in full color!

Visit the product pages for more information on these exciting new editions.
---
History doesn't have to be boring if you tell it like a story!
A different approach to teaching history.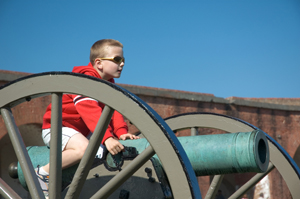 Here at Our Land Publications we believe that an understanding of our history is important. Effectively teaching history is one of the most challenging tasks educators face. Bringing the subject to life and making it relevant to young readers without losing sight of the essentials every student should learn can seem almost impossible.
Our Land Publications curriculum solutions make this possible by integrating textbook content into a newsletter format.
Newspaper-like headlines and articles highlight each issue. Historical events are presented as though they just took place. People are seen as living and real. History comes to life on a scale that students find interesting, instead of intimidating. Written for fourth and fifth grade level readers, the programs have also been used successfully with upper level ESL and academically challenged students.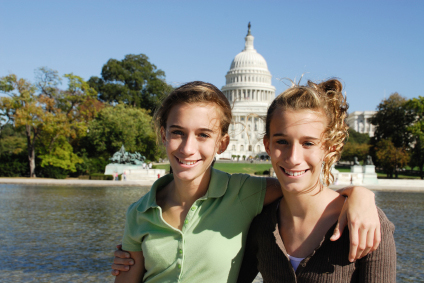 Each series includes 27 to 33 issues of four to six pages. Issues are packaged in student sets ideal for the homeschooler or independent study or in class sets of 10 and 25. A through teachers manual provides comprehensive support for each series.
Our Land of Liberty covers the history of the United States from before European discovery to the current day and is targeted for the 5th grade. My State history programs for the 4th grade currently include My California, My Texas, My Indiana and My Illinois.
Select a program in the category list at the top left for more information on our different programs.
Our Land Publications, Make it an Adventure!